Project Type
Book design + illustration
Client
Year
Collaborators
(editors)
Agaath Diemel +
Ronald van Gent
The CleanEra department at TU Delft asked me to do the design and illustrations for their book. I have worked together with the editors and writers of the book to merge their various essays and images into a unified whole. My responsibility was the complete book design: concept, illustrations, infographics, layout, typesetting and art direction (including adjusting original artwork to match the overall style of the book).

The book, which can be found here, was published by IOS Press / Delft University Press in October 2015, and is available as an OpenAccess download as well.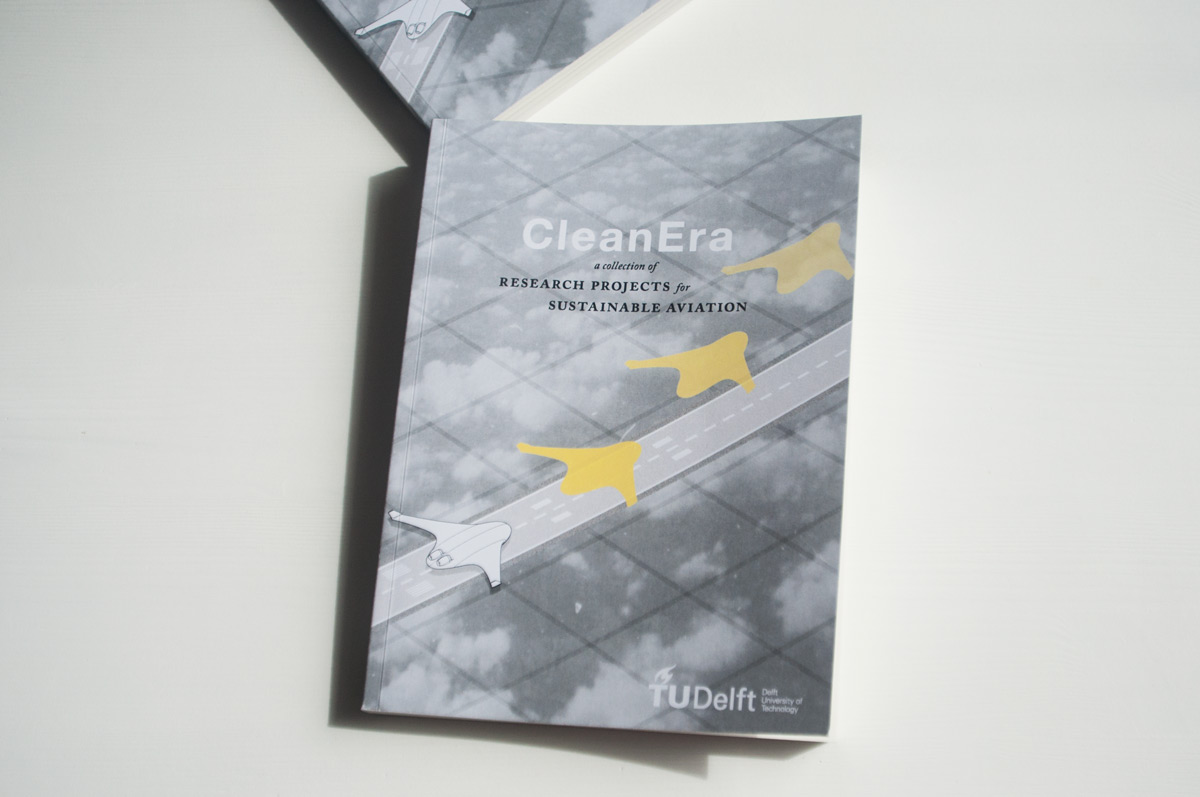 BOOK
Innovations for sustainable aviation

The TU Delft CleanEra Project was set up with the goal of developing revolutionary ideas for passenger air transport, with a focus on the reduction of emissions of air transport in particular. The book 'Cleanera - A Collection of Research Projects for Sustainable Aviation' presents some of the findings of these research projects.
The various subjects together offer a broad overview of innovative technological steps that can be taken now to reduce the emissions of air travel whilst keeping passenger air transport a comfortable means of traveling for the future. – As a former contributor to the CleanEra Project, my passenger cabin design concept is featured in one of the chapters of this book as well.