Project Type
Corporate illustrations, infographics

Client
Year
Collaborators
These are several illustration projects and graphic design work for Fox-IT, a cyber security business, in Delft. Complex information and subjects, like data-streams and categorising processes, needed to be visualised and communicated through infographics and short texts.

The playful theme, board game pawns and machines, was introduced to emphasize the strategical character of the service while keeping a lighter air to the subject (cybercrime) that is often portrayed with warnings and evil imagery. This fresh approach to the business' visualisation style communicates that the company is on-top-of-things and knows what they are doing, in a professional, not easily intimidated, way.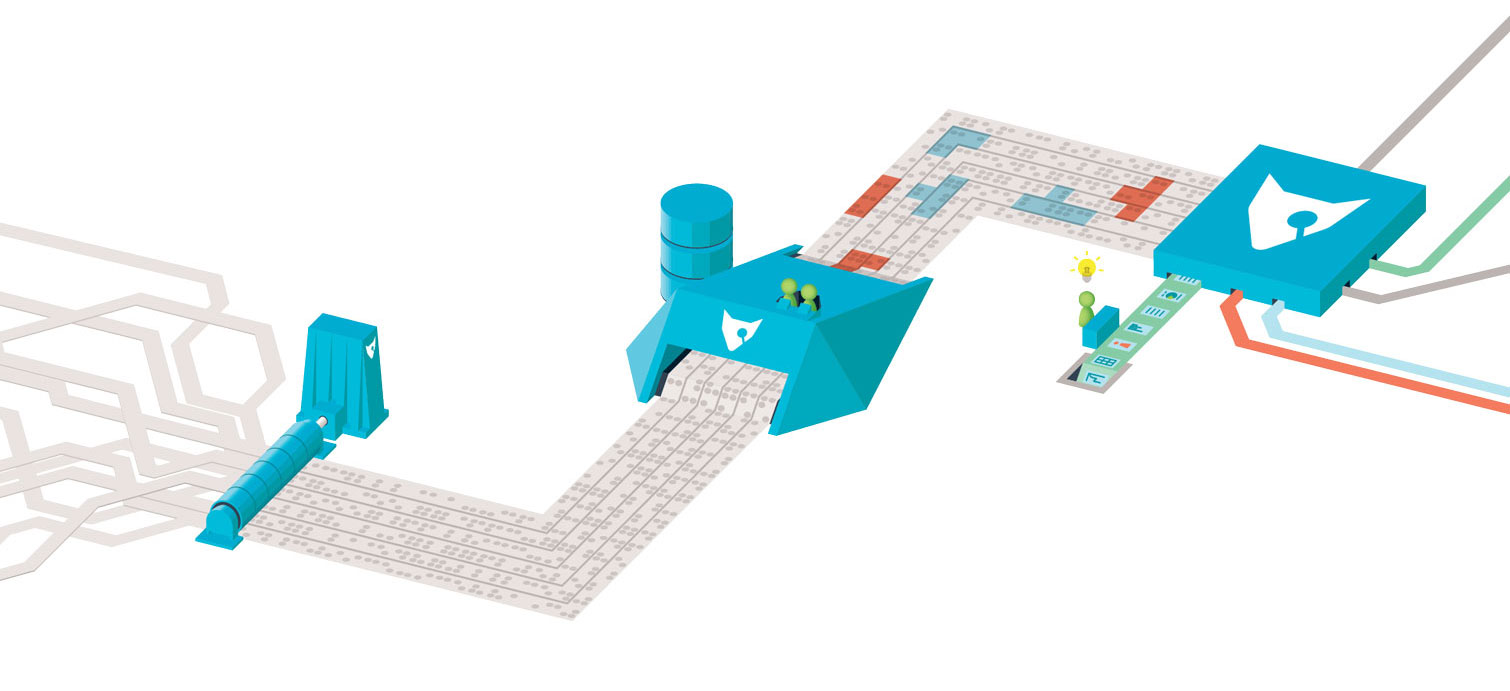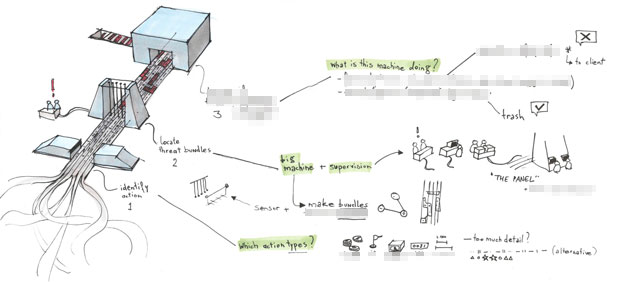 Concept Development

Visualising abstract processes

Brainstorming for visual metaphors played a very important role in these projects, since the work field of this client is all about abstract processes and data-streams.

Communicative graphics were created by first analysing the processes that take place, then selecting the ones that play a vital role for the story that needs to be told and finally visualising them in such a way that a coherent narrative can be followed by the reader.