This project for Curve Works in Zoetermeer was initiated to showcase the possibilities of a new production method for curved panels to the design community.

Curve Works has the ability to (thermo-)form unique curved panels without the costs of unique moulds. With a transformable mould that is able to reshape by the click of a button, Curve Works can deliver one-offs and series of panels without the labour nor the materials required for unique moulds. This makes complex shapes easily accessible even for small budgets. (Learn more on the Curve Works website.)

To illustrate the flexibility of their production method, Curve Works asked us to design a series of showcase designs that would be expensive if they were produced with conventional methods, but become economically viable with this new technique.

In collaboration with NPAC architecture the following two designs were made: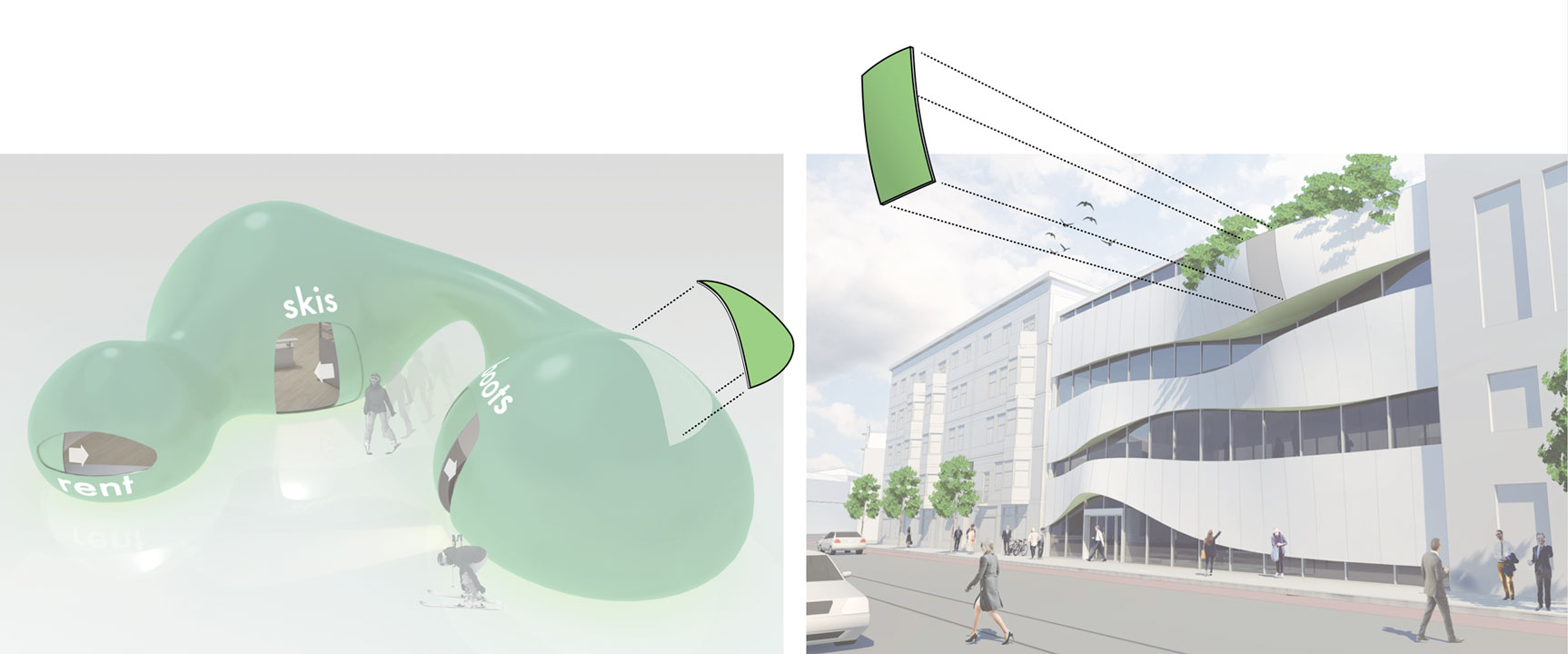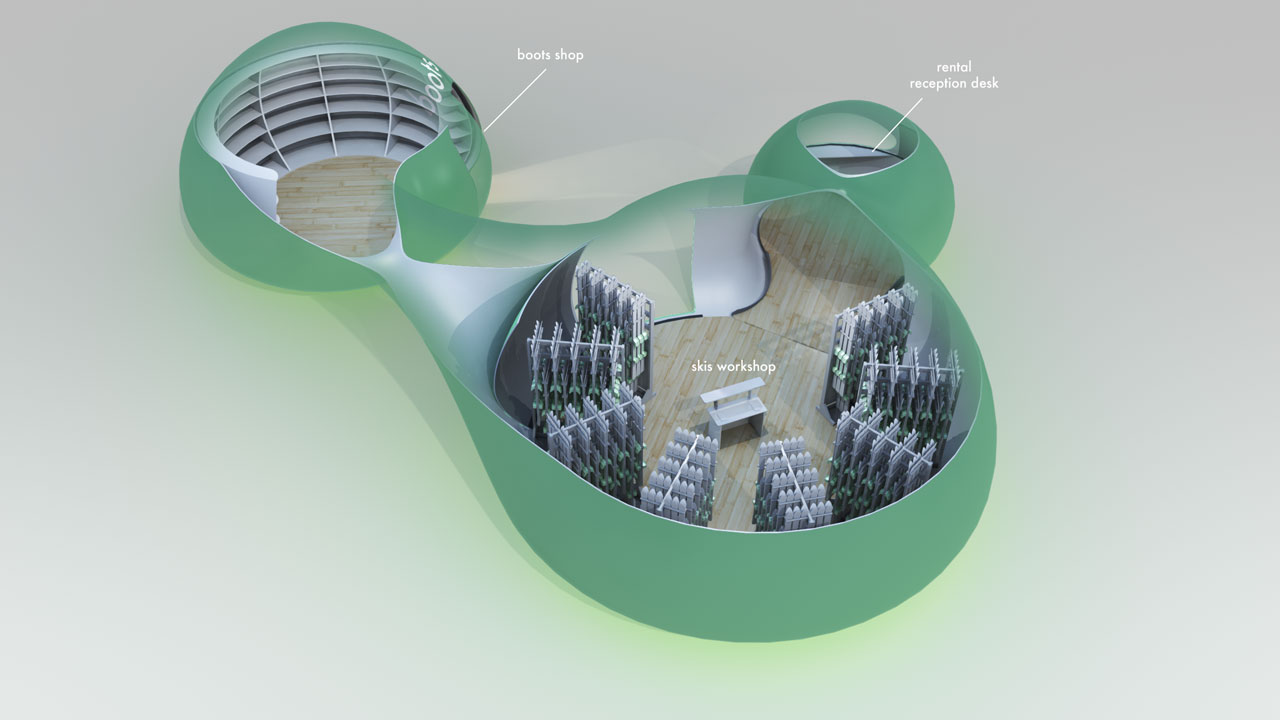 Pavilion
Ski rental shop

A ski rental shop was picked as an example project for the incorporation of the curved panels. The three steps of renting skiing or snowboarding gear – reception, boots and skis – were separated and merged into a landmark pavilion.
The lofted shape that connect the sections incorporate installations and heating and form an arch as well through which the returning customers can enter the shop area.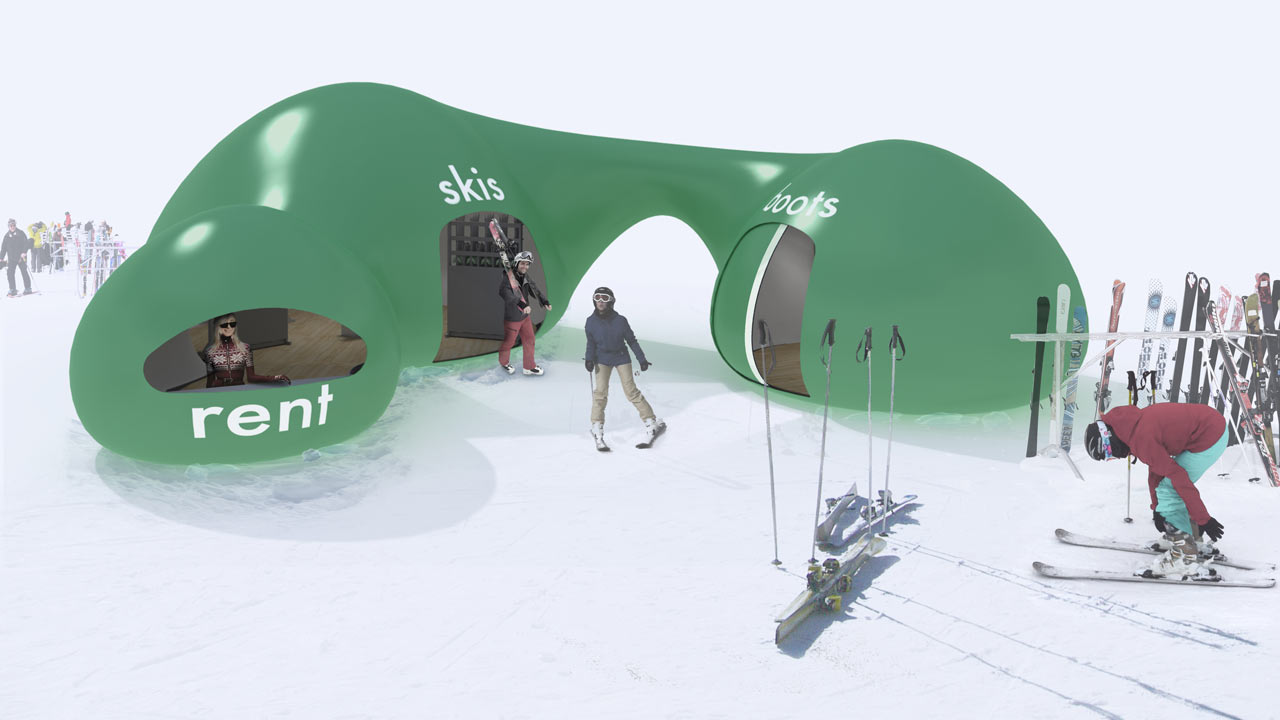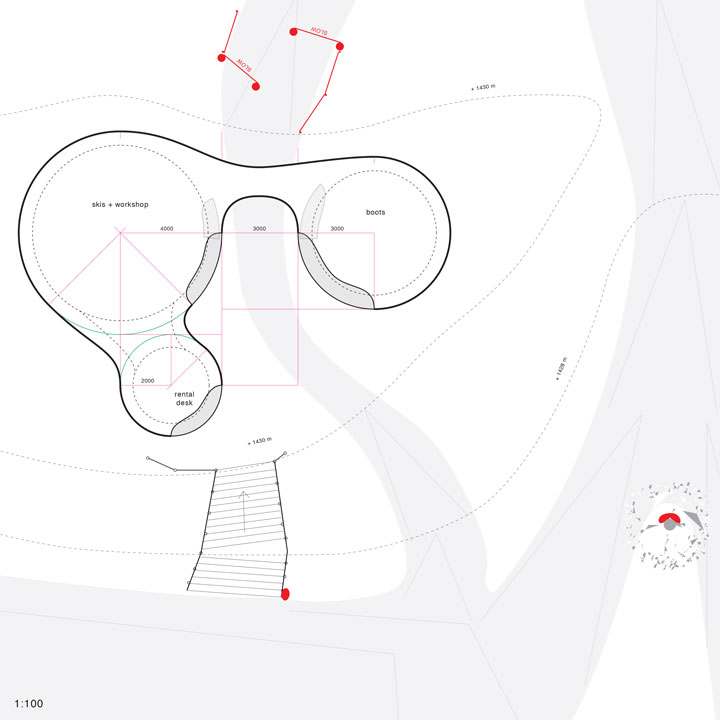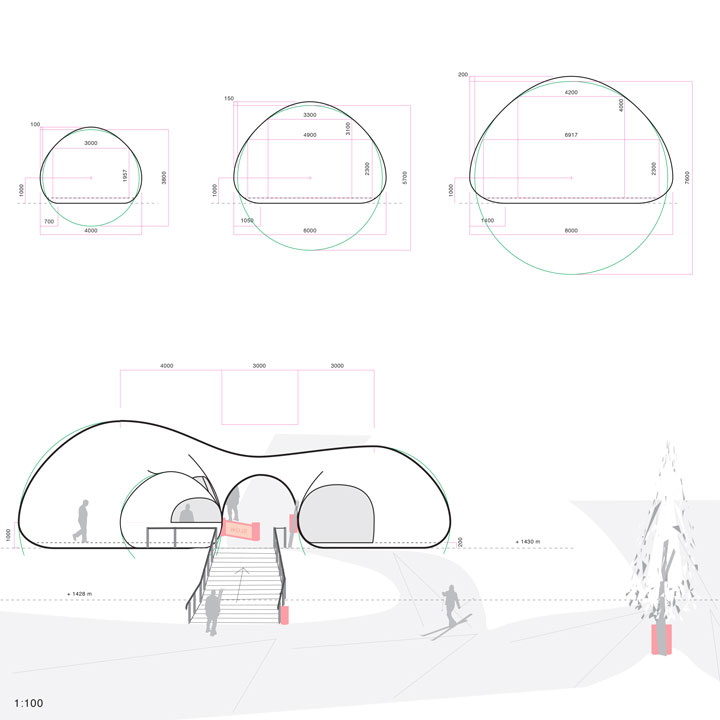 An adaptive mould saves costs,
time and materials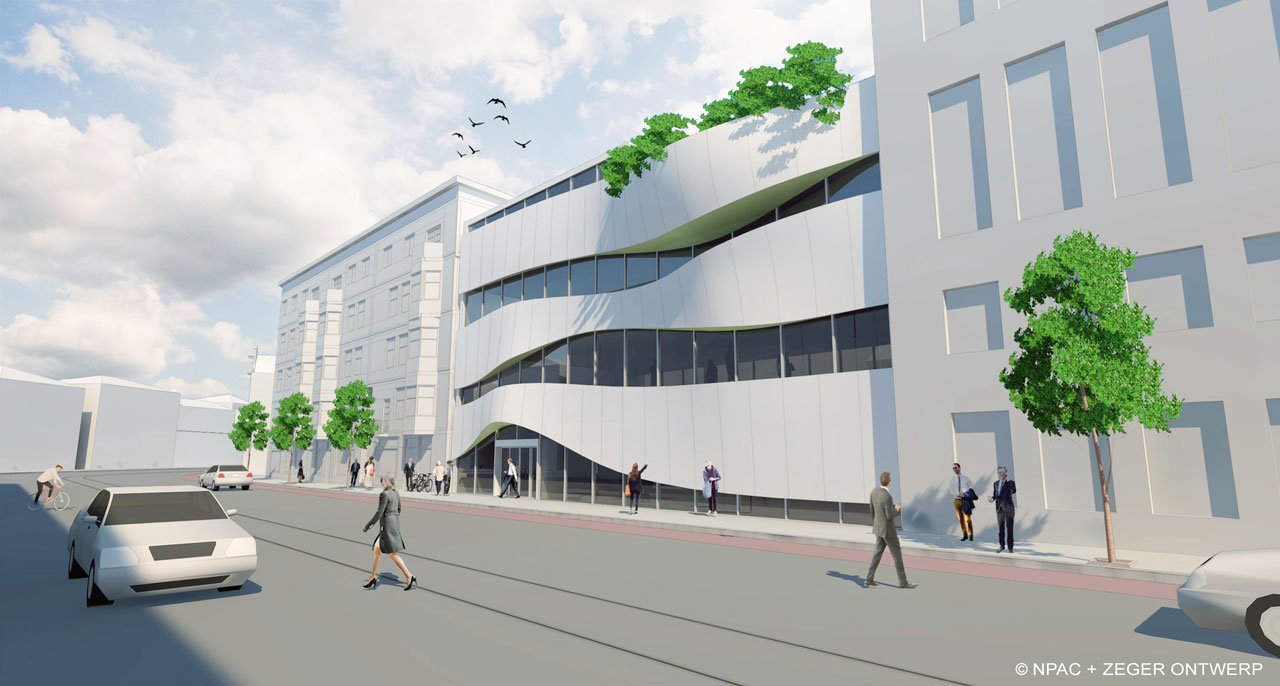 Façade
Office building cladding

A design for an office building façade was created to illustrate the possibilities for the curved panels in a very common application.
Unique panels can be produces with incredibly short production times, because the mould shape can be formed instantly.