Prizewinning entry in architecture competition 'Burgemeester zoekt Woning', organized by BNA & Rotterdam City of Architecture 2007.
Design of a residence for the Mayor of Rotterdam, in collaboration with Phillip Lühl, NAM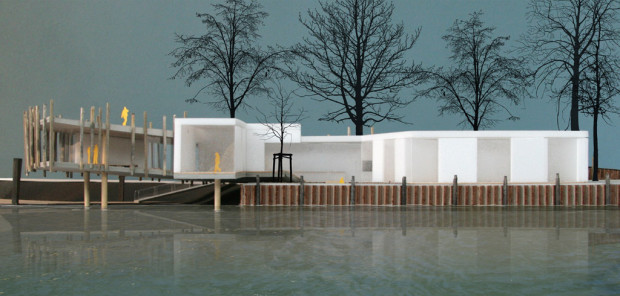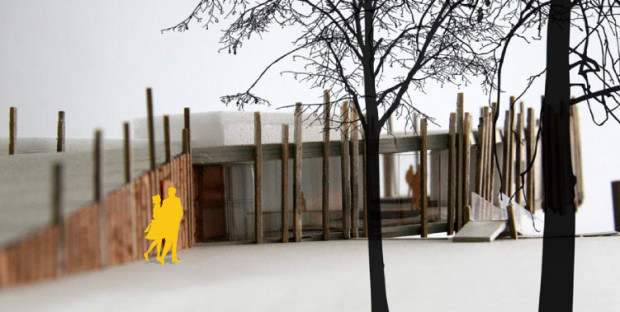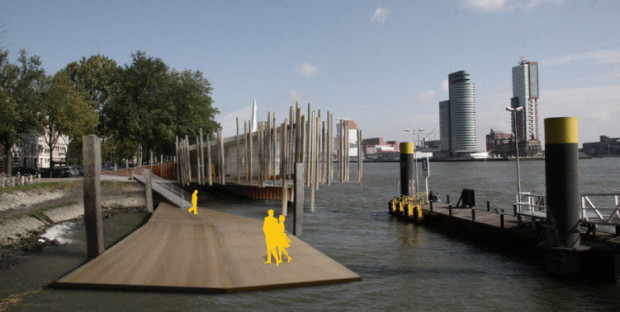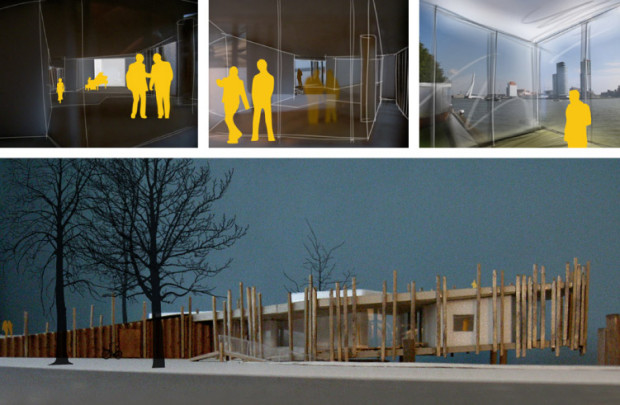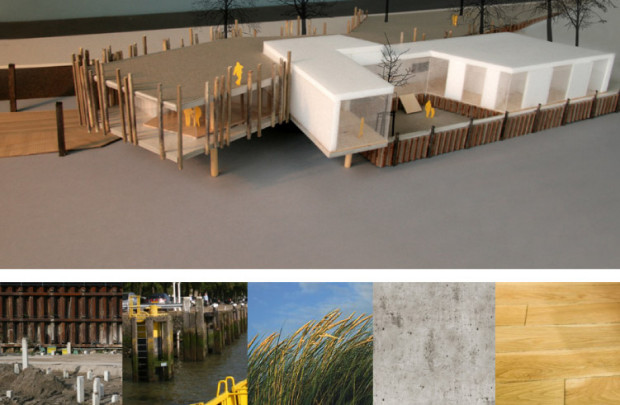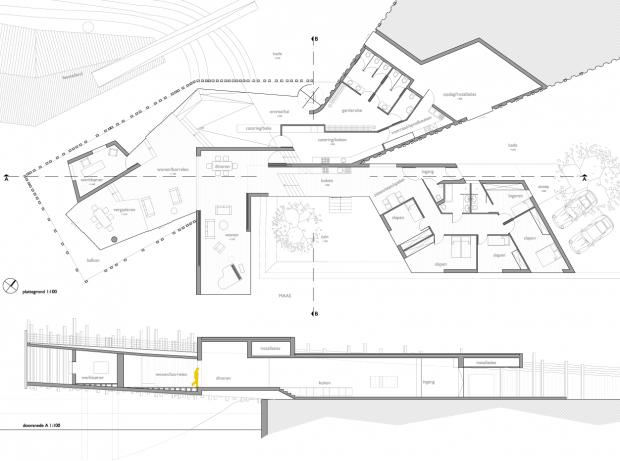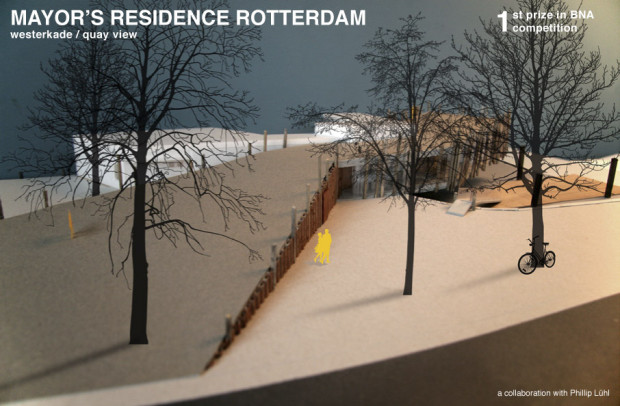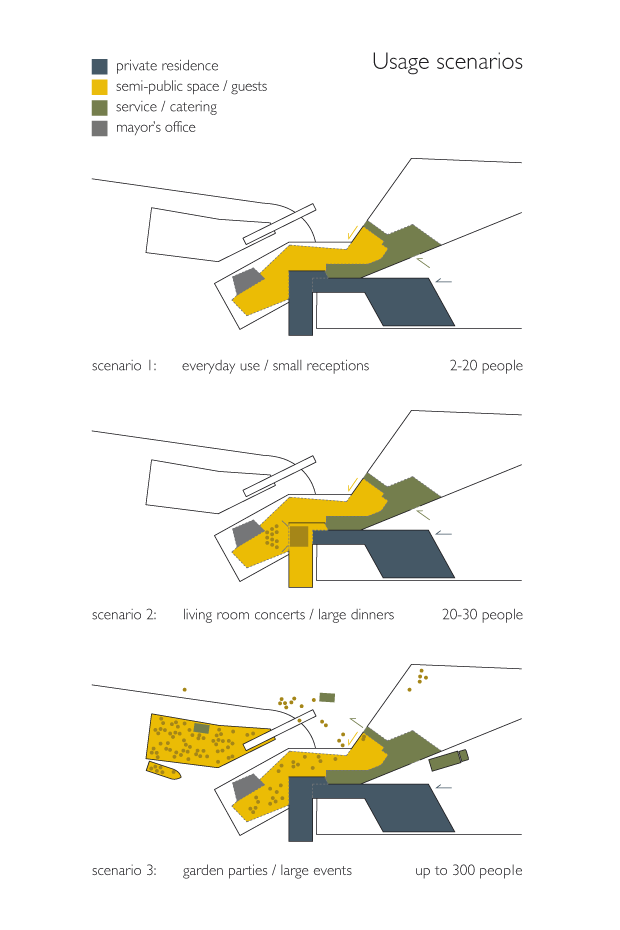 – 1st Prize –
Competition: 'The Mayor is looking for a home', Organised by BNA, the Netherlands
Project title: 'Burgemeester op stelten' / 'Mayor on stilts'
(The title is a word play in reference to the Mayor of Rotterdam at the time, Mr Ivo Opstelten.)
Architects: Phillip Lühl + Zeger van der Voet
Submission text, translated from Dutch:
The City of Rotterdam's ambition to pioneer sustainable architecture is translated in the design of a Mayor's residence and office that embodies this vision both in its design and construction, but also in what it offers the general public. The residence of the Mayor is shared as it were with the inhabitants of the city itself.
The proposed location in the middle of the city not only offers a breath-taking view of the city's lifeline, the river Maas (Meuse), but also the new high-density re-developments of the old industrial harbours. It is also relatively quietly situated next to the park on the 'Westerkade' (west quay) near the river.
New space is created at the intersection of land and water, an act that is fitting to the Dutch tradition of shaping the landscape to one's needs. In this way the mayor is literally put on stilts.
The roof of the office wing is made accessible to the public, in order to bring the mayor and the city's inhabitants in close proximity. By doing so, public space used for the construction is given back to the inhabitants in a different form, who can now enjoy the view even more.
The public wing of the office, where guests are received, has a very open ambience, while the mayor's office is a quiet and much more introverted space. In order to grant the mayor's family the necessary privacy, the living part of the residence is turned away towards the water around a small private garden terrace with a pear tree, which lies lower than the quay. During large public receptions gatherings can spill over into both the public spaces on the roof of the office and on a spacious floating pontoon.
A flexible building is created by making use of sliding interior walls, by which public, semi-public and private spaces can be separated and combined on demand for various scenarios.